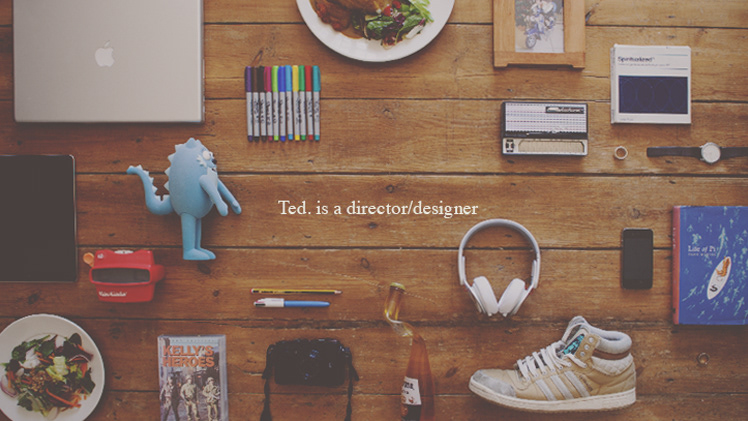 Ted. is a UK based, multi disciplined director and designer, producing creative solutions for a number of brands and productions.
He is able to adapt and move between live action, animation, illustration, interactive, photography and copywriting.
This breadth of experience, and his strong musical and filmic influence, allows Ted. to deliver informed creative solutions.
ted@teddesign.co.uk
+44 (0)7980 637 135